Girls don't get to have all the fun! A versatile button-up works just as well to flatter the stylish man out there, too.
So what does an average t-shirt with buttons and a collar give you? An easy way to be instantly fancy!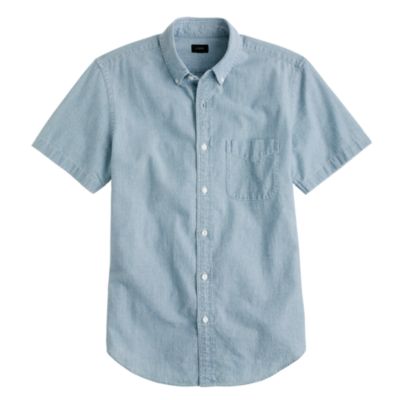 Stay cool in this laid-back shirt that says both date-night ready and night-with-the-boys bound.
A classic version of the style is always a perfect pick.
Like we've said, men's fashion doesn't have to be drab! Try out some of our suggestions and see your wardrobe transform by giving singular pieces multiple scenarios in which to be worn.
By Carolyn Gladd